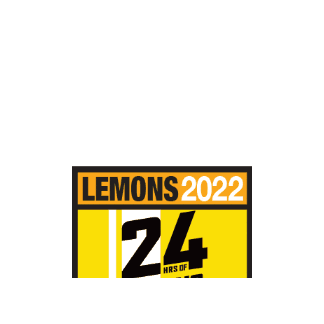 Santa Cruz, CA–In what could only be considered an on-brand attempt at exploring the Law of Unintended Consequences, the 24 Hours of Lemons has launched an official GIF-sharing channel on the website GIPHY. This site equips Lemons racers, fans, sycophants, enemies, and tax officials with Lemons-grade reaction GIFs.
The move comes after 15+ years of demonstrating that Lemons is nothing if not photogenic and that the best parts are funny without context. Given that young Lemons racers (and old Lemons racers' offspring) can capably communicate entirely using GIFs, it only makes sense to equip all generations with bite-size video snippets.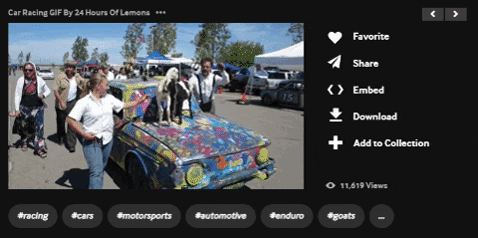 How does one use Giphy? Once you've shopped around for the GIF that you want on Lemons' Giphy page, you can hit the share button to post directly to social media or copy/paste the link into a comments section.
Alternatively, you can use Lemons GIFs in Facebook comments by pressing the "GIF" button and typing "24 Hours of Lemons" into the search bar. If you're curious what that entails, here are some samples: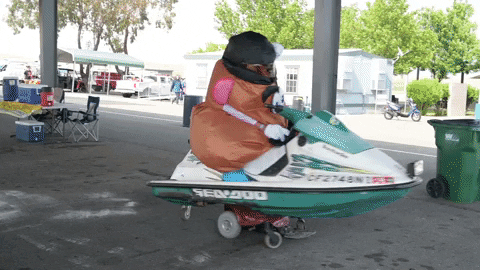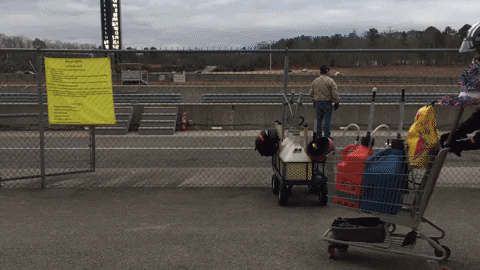 Get started on your Lemons GIF odyssey via the official 24 Hours of Lemons GIPHY channel at Giphy.com/24hoursoflemons.
Related Topics